PROGRESS ON VALENCIA BONITA'S LIFESTYLE AMENITIES IS UNDERWAY!
Sunday, July 1, 2018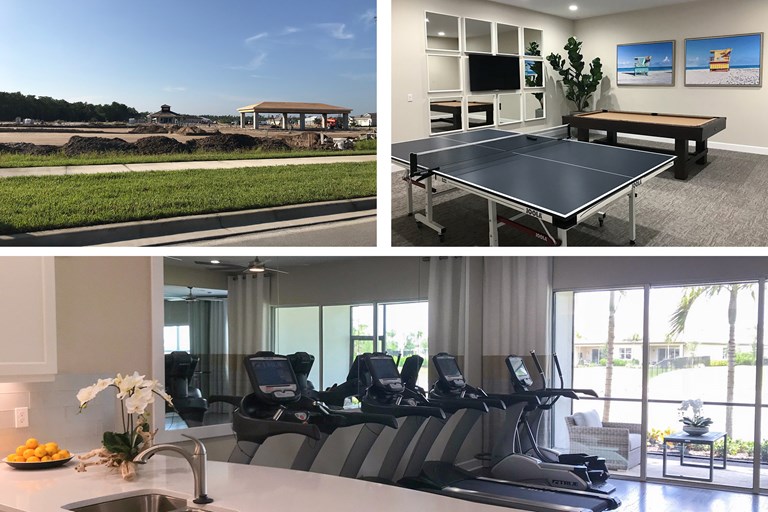 Progress on Valencia Bonita's lifestyle amenities is underway! The community center is nearing completion and will soon feature fitness equipment, a card room, craft room, and game room, providing a space for residents to socialize and unwind. Work has begun on the second phase of amenities, including the pro shop, racquet sports courts and rec center's parking lots. On August 1st, Valencia Bonita will be kicking off its first ever Stay & Play program, where guests can try before they buy and stay 3 days/2 nights in a beautifully furnished home and experience the Valencia Bonita lifestyle first hand. Learn more about Stay & Play.