RACQUET CLUB NOW OPEN AND PICKLEBALL PRO NAMED SPORTS DIRECTOR
Tuesday, April 2, 2019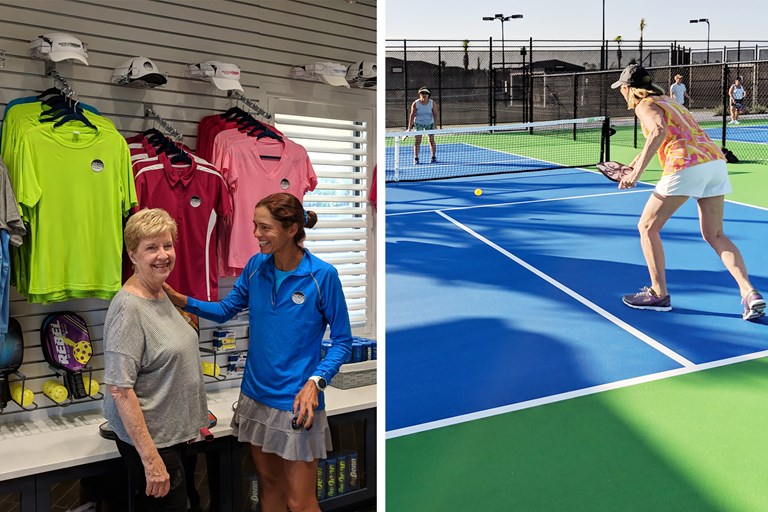 Excitement is in the air at Valencia Bonita as residents got to celebrate the grand opening of the all-new Racquet Club this week, featuring eight pickleball courts, eight clay tennis courts and two bocce courts. Homeowners gathered for multiple exhibitions and round robins, and also got to be the first to experience the Pro Shop, offering apparel for men and women, branded gear, and a variety of rackets, strings, grips and more.
The highlight of the celebration was introducing Valencia Bonita's top-notch team of professionals, led by sports director Simone Jardim. Commonly viewed as the number one pickleball player in the world, Simone is a seven-time US OPEN Champion and a six-time National Champion. Available for ongoing lessons, clinics and classes, residents can now take advantage of learning from the very best, right from the comfort of their own neighborhood.
Call 888-858-8676 or visit today to learn more about the incredible 55+ lifestyle that awaits at Valencia Bonita!