THE CLUB IS NEARING COMPLETION AT VALENCIA BONITA
Friday, January 3, 2020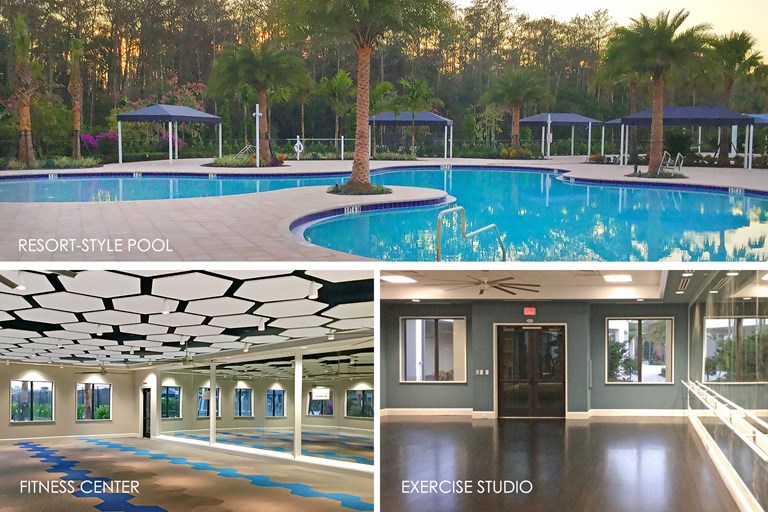 There's 45,000 square-feet of fun coming soon to Valencia Bonita as the fabulous new Clubhouse is nearing completion! The resort-style pools have been filled, shade cabanas and landscaping are installed on the pool deck and the outdoor pool bar area is well underway. Plus, the dog park is nearly ready for Valencia Bonita's four-legged residents to enjoy! On the inside of the Clubhouse there's plenty of progress being made as well.
The fitness center, exercise studio and card rooms are taking shape and soon the design team will be able to start installing furniture and finishing touches.
Don't miss out on joining the best 55+ lifestyle at Valencia Bonita with these impressive new amenities coming soon. Call 888-858-8676 or visit today to find the perfect new home for you at Valencia Bonita!